Recommended Heating Companies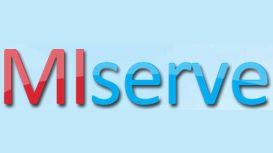 Our head office is in Newton Abbot and we have engineers based throughout the region, covering Mid, South and West Devon, allowing us to respond quickly when you need us to. We offer 100% transparent

charges and, as 65% of our work comes from existing customers, your recommendation is what counts, so our promise to you of good service is guaranteed!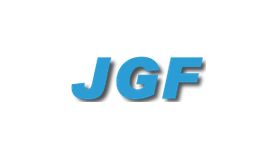 JGF Heating & Plumbing is owned by John Fisk who, after serving a 4 year apprenticeship from 1986, worked many years with several large Plumbing & Heating companies before starting his own business

some 8 years ago. Since then he has gone from strength to strength and established an excellent reputation in and around Taunton for honesty, reliability and excellent workmanship. Most business now comes from personal recommendations and word of mouth.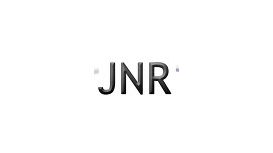 jnrplumbingandheating.co.uk
Emergency Plumber, 24/7 Calll Out! No job too big or too small, don't suffer with a leaky tap, give JNR a call! That could be anything from fixing that annoying leaky tap, your dripping or leaky

shower right through to the service, repair and fitting of new boilers, radiators, plumbing and pipe work. Our plumbing and heating work is covered by Gas Safe™ work, so you know that anything we do is 100% safe and guaranteed.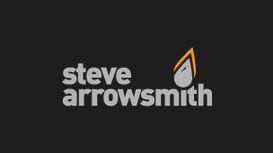 Employing a plumber can be a worrying time, but as soon as I met Steve and got to see him work I new I had made the right choice. A quick reply to my call and very quick to get the job done. I know

who to call now for all my plumbing & heating work, Thank you.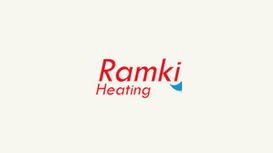 It's because we go the extra mile for our community that we've built such a loyal following here at Ramki. Always punctual and personal, our talented heating engineers are fully qualified to provide

unrivalled workmanship and expertise. For clean, safe and efficient heating, with a value for money promise, call London's local alternative. We take pride in our service, and we guarantee your piece of mind.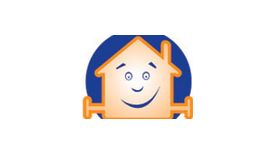 We believe our reputation for distinctive unrivalled quality work is the base of our service, with recommendation being paramount to maintaining our excellent reputation. So if you are looking for

plumbing services in your area, then Home Heating (Essex) Limited are here to help! Whether you would like a free quotation or just need a reliable plumber to carry out an installation, to upgrade your boiler, or to fix a leak, please contact us for more details.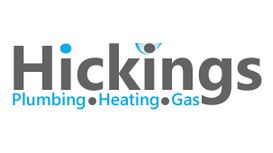 We can guarantee the quality of our workmanship as our experienced and qualified tradesmen, also work to the highest standards in every department Hickings are not your usual plumbing company, we

steer far away from the image of, late arriving rip-off merchants who never finish the jobs they start, We pride ourselves on the excellent standards of work we give to you. Your satisfaction is what we build our business upon.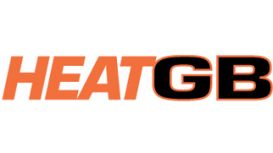 We are a local, family run company operating throughout Potters Bar, Hertfordshire and the surrounding areas. Established in 1999, we have built our reputation on our reliability and the quality of

our work. Our team takes pride in what they do and this is reflected in the standard of service we deliver. Heat GB takes gas safety seriously and all of our engineers are on the Gas Safe Register and will have our official identity cards when you ask to see them.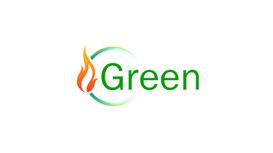 We are an approachable and professional team of Heating Engineers, Boiler Specialists, Bathroom Installers and Renewable Energy specialists based in Reading, Berkshire. Whether you need urgent boiler

repairs in Maidenhead, a bathroom installation in Basingstoke or a new boiler installation in Oxford our team of expert are one hand to help. With years of experience in the industry we strive to bring you quality, professionalism and value for money with NO HIDDEN COSTS, EVER!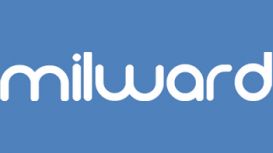 Covering all of the Midlands area, Milward Plumbing & Heating are a friendly and reliable team of engineers that undertake all types of plumbing & heating work, from small plumbing problems such as

leaking taps, to the full installation of central heating systems. We take pride in offering a high standard of workmanship together with an honest, friendly and professional service at a competitive price.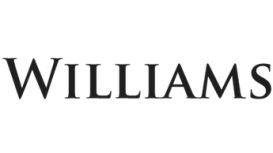 Established for 34 years, we are a professional central heating and plumbing company based in Runcorn. All work is carried out with the customers needs in mind, from start to finish, we always ensure

that all of our work is carried out with the upmost professionalism and to the highest standards as we pride ourselves on keeping our customers happy and delivering their requirements.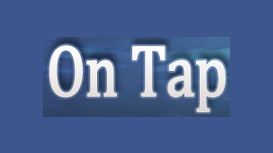 On Tap Plumbing and Heating Limited have been providing heating, plumbing and bathroom installation services in and around Norwich since 1987. Because we are apprentice trained, have years of

experience and continuously look to update our knowledge concerning regulations and guidelines we know how to carry out work safely and efficiently. On Tap are Gas Safe registered and members of The Institute of Plumbing.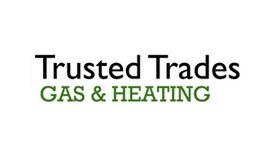 gasheatingengineermitcham.co.uk
We are a central heating & plumbing company servicing Mitcham, London SW16 and now have years of experience in the trade. We offer a professional and reliable service with close customer liaison and a

high standard of workmanship. If you require cost effective, reliable heating and plumbing engineers then look no further. Operating throughout Mitcham and London we cater to all domestic and business client's central heating systems, gas services and plumbing requirements.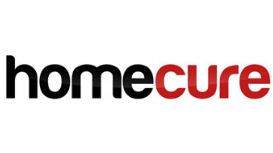 On completion of any works we give you a full written no quibble guarantee for your complete peace of mind. Unlike other plumbers out there our phones are always answered and we're always available!

We love hearing what our customers have to say about us. Around 70% of our work comes from returning customers and in the last poll we carried out 86% would recommend us to a friend or family.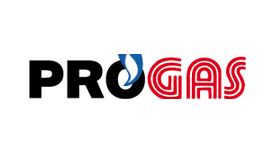 We specialise in central heating design, installation, service and maintenance for both domestic and landlords properties. We have showroom facilities available to customers and our staff are on hand

to assist you in recommending the best Worcester product to suit your requirements.
---
The best time to research heating companies and choose the best one is before you are in need of an emergency repair. However, before something happens, not many people will consider heating companies and think to hire one. However, the day comes and something happens with your heating system, you are in need of heating companies and their help immediately. However, when you are in a rush, you often don't have enough time and willingness to make a good research of heating companies and take your time until you decide on the right one for your situation. You simply want a quick and possibly cheap repair and you choose the first service a directory of heating companies offer to you. Well, this is not necessarily the right approach to the situation, because it often ends up like a choice you regret. It can be the poor performance, the unethical heating companies' policy, or a high price, but looking for heating companies when you are rushing things out is not the best approach. This is why today we help you go on the right path of researching and looking for heating companies and how to find the right one for you.
With so many heating companies of varying quality out there in the industry, it may be hard and overwhelming to find a reputable and reliable professional one for you, no matter if it comes to an emergency repair or a routine checkup. Instead of panicking what to do, here are top tips for finding heating companies.
Get Recommendations for Heating Companies
Make sure to speak to family members, friends, your neighbours and colleagues. Maybe some of them will be able to recommend heating companies to you they have any experience hiring and working with. Speak to them and check if they have a positive or negative experience with heating companies they have hired in the past. There is a good chance you will be able to find great heating companies through the word-of-mouth approach or at least narrow down your choice of heating companies.
Read Online Reviews for Heating Companies
The same way you can ask friends and people you know about heating companies you can also research the online space for online reviews for heating companies. Check out popular websites for recommendations and online reviews. However, keep in mind that there may be a lot of biased online reviews and even some heating companies paying for positive reviews. It is hard to decide which reviews for heating companies are the truth and which of them are not truthful. However, online reviews can also help you a lot.
Check Out Websites of Heating Companies
As it is in every professional field, professional heating companies also have websites to promote their work and provide important information and contact details. You can tell a lot about heating companies on their websites. Make sure to check websites of heating companies near you and these you may be interested in.
Compare Not Just Price, But Value of Heating Companies
It is easy to get tempted to choose to hire heating companies that offer low prices of services. However, is this the right approach? Keep in mind you usually get the quality you pay for. Therefore, when researching heating companies, don't choose solely based on price. Remember that heating systems are often complex and require a good and advanced training for all staff, a lot of skilful and professional staff, therefore a high-quality repair or even maintenance service cannot come on a too cheap price. The success of your project or emergency repair depends on the professionalism, experience, and knowledge of the heating companies you hire. You don't want to put it on risk, right, otherwise, you may find yourself spending even more money later on due to the poor performance of a company you have hired for cheap. Since employees of heating companies have to specialize and be trained in plumbing, electrical, carpentry, and refrigeration work, professional and reputable heating companies invest a lot in their staff and they want a return of what they have invested. Therefore, high-quality services by reputable heating companies don't come cheap, but you can rest assured in the quality of service you get.
Choose Long-Established Heating Companies
Researching heating companies and choosing one that has been established and in the industry for a long time is important. You want to work with such heating companies because the longer they have been on the market, the more experience and expertise they have gained. In addition, you don't want to work with heating companies that will install a heating system or repair your existing one and later on not be around whenever you need maintenance service or a routine checkup.
Learn More About What Heating Companies Do
The more you know about what heating companies do, the easier it will be to choose the best one for your project. Of course, we are not saying you should train yourself in heating repair, installation, and maintenance services to the point you can do it yourself. In fact, no service provided by heating companies is a good idea to be attempted as a DIY project so always make sure to leave all the work in the experienced and reliable hands of the heating companies staff. However, even understanding and knowing fundamental and basic things about heating systems will help you along your research of heating companies and choosing the right one for your project. Knowing the answers of basic heating questions will help you understand what to look for in a company and what type of service to look for. It will also help you ask the right questions and understand the answers you get.
Here are some of the top things you want to consider, when you are in need of a service provided by a heating company. Make sure to follow these tips and you will be able to choose the best company for your project or at least narrow down your choice easily.
Get recommendations for heating companies
Read online reviews for heating companies
Check out websites of heating companies
Compare not just price, but value of heating companies
Choose long-established heating companies
Learn more about what heating companies do