Recommended Heating Companies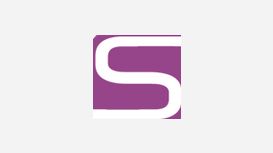 kcskippplumbingandheating.co.uk
K C Skipp Plumbing & Heating is a professional plumbing and heating business that has been serving Oxfordshire for over 25 years. We are a family run business priding ourselves on offering a prompt,

reliable and efficient service throughout Oxfordshire. Our reputation has been built on repeat customer recommendation; our vast experience in the industry along with offering a wide array of services has enabled us to carry on doing what we do best.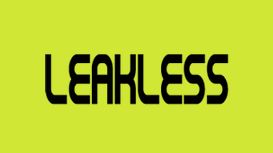 leaklessplumbingheating.co.uk
From gas safety certificates to emergency plumbers, Leakless Plumbing & Heating is committed to being the best. So whatever you call us for, and wherever you need us, you'll get first-rate plumbing

and heating at very competitive rates. We operate throughout Sussex, so it doesn't matter if you need a plumber in Brighton next Thursday, or a boiler repair in Crawley right now - take a look through our list of services and you'll see there's nothing we can't do - and we do it all really well!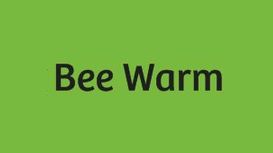 My name is James Dyckes I am 36 Years old, and I have lived in the Hazlemere, High Wycombe, Buckinghamshire area all of my life. I have been in the Heating and Plumbing industry since being a child,

as my father is a Heating Engineer and I learned so much from him at a young age, that I chose to follow the same path after leaving school.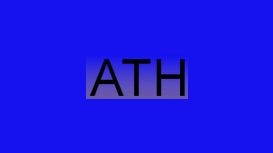 athplumbingandheating.co.uk
My name Andrew Hassell and I am available for plumbing and heating jobs in Warrington and surrounding areas. I have been a plumbing and heating contractor for over 10 years and having served a full 4

year apprenticeship, I have gained experience and technical knowledge in all aspects of domestic plumbing. I have experience in working in homes ranging from million pound farmhouses to council flats and everything in between.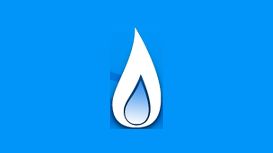 The London Gasworks Limited are heating installers in Greater London. Call 0845 643 2510 (local call rate) to arrange a free no-obligation quote. We will be more than happy to answer any questions and

give advice on specific requirements. The company offers a fast, competitive installation service that is fully guaranteed and certified by GAS SAFE. Boiler installation is from a wide range of boilers and manufacturers that will match system requirements and customer preference.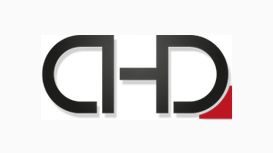 CHD Plumbing is based in Margate Kent, on the Westwood Industrial Estate. Although we are near the coast and are able to serve the Margate, Broadstairs and Ramsgate areas with ease, we also travel all

across Kent to help our customers. This includes servicing the Medway, Maidstone, Canterbury and even Dartford areas.
Globe Plumbing and Heating in Strood has over 25 years of experience of supplying a wide range of quality bathroom fixtures and fittings. Here you'll find a broad spectrum of practical to luxury items

that will satisfy all bathroom fitting needs. With helpful staff and bathrooms for all budgets we really are a company you can approach for any of your bathroom needs. Focused on providing high quality service and advice we will do everything we can to give you the bathroom to meet your expectations.
Established 20 years ago, our family owned business is focused on providing a genuine and reliable service to all of our customers. Our fully trained and qualified team offer exceptional service,

taking pride in our distinguished reputation. We consider ourselves to be a good old fashioned plumbing company specialising in Boiler Installations and Bathroom Installation. Here at Leighton we believe that the only way for our business to succeed is by offering exceptional service.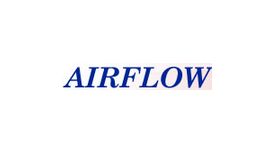 Airflow Heating Limited is a family-run business initially established in 1969 specialising in the installation, servicing and maintenance of domestic gas-fired warm air heating systems. With a wealth

of knowledge and experience, we offer a complete and professional service. We work alongside the UK's largest manufacturer of warm air heaters, Johnson & Starley Limited, and have an affiliation with a ductwork manufacturing company, Zephyr Ducts and Fittings Limited.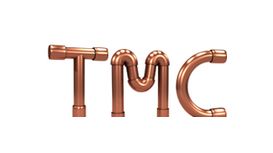 tmcplumbingandheating.co.uk
TMC Plumbing and Heating is a full service plumbing and heating company specialising in the repair and installation of all types of gas boilers and appliances. We have a 24 hour call out service, so

if you have a water leak or smell gas, don't hesitate to contact us 24 hours a day. TMC Plumbing and heating serves the entire north and west of London including Watford, St. Albans, Kings langley and Hemel Hempstead.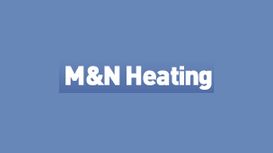 M&N Heating & Plumbing is an independent company based in Bloxham on the edge of Banbury, serving Oxfordshire, Northamptonshire, Buckinghamshire and Warwickshire. Our plumbers offer a complete and

professional service covering Oil, Gas and Solar powered Central Heating And Hot Water Systems including Installation, Upgrades, Repairs and Servicing. We are 100% committed to customer satisfaction which is backed up by our 12 month no quibble guarantee.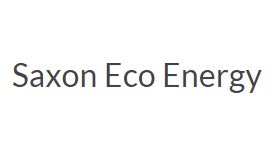 The Payback term can be as little as 3 years and after this it is a useful additional income. MCS approved we custom design, specify and install the right heating system for your property. We survey

existing and new fireplace and woodstove installations and provide landlord reports. For further information please explore our website where we have case studies showing the types of installations we do.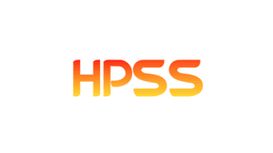 We at HPSS understand how stressful it can be when your plumbing or heating isn't working correctly. Our expert plumbers take the stress away with professional repairs and installations of all

plumbing and heating equipment you need in a simple, convenient process.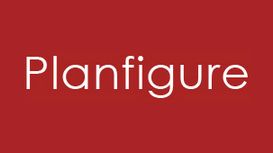 thewarmfloorcompany.co.uk
Planfigure is a Scottish company specialising in the installation and supply of electric underfloor heating systems. We can provide the perfect solution to normally cold tile, slate, stone and wooden

flooring surfaces. Heating floors is what we do! Our underfloor heating systems use a variety of methods to best suit your needs. Laminar elements, heating cables and cable mats are a proven, safe way to heat those beautiful but cold surfaces.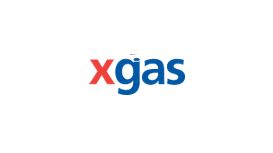 Xgas specialises in the installation, servicing and repair of central heating systems and appliances in domestic properties throughout Wrexham, Chester and the surrounding areas. We have an enviable

reputation for providing exceptional customer service standards. With our extensive experience and expertise, we can rapidly deliver solutions that will improve the performance of your heating systems and appliances.
---
The best time to research heating companies and choose the best one is before you are in need of an emergency repair. However, before something happens, not many people will consider heating companies and think to hire one. However, the day comes and something happens with your heating system, you are in need of heating companies and their help immediately. However, when you are in a rush, you often don't have enough time and willingness to make a good research of heating companies and take your time until you decide on the right one for your situation. You simply want a quick and possibly cheap repair and you choose the first service a directory of heating companies offer to you. Well, this is not necessarily the right approach to the situation, because it often ends up like a choice you regret. It can be the poor performance, the unethical heating companies' policy, or a high price, but looking for heating companies when you are rushing things out is not the best approach. This is why today we help you go on the right path of researching and looking for heating companies and how to find the right one for you.
With so many heating companies of varying quality out there in the industry, it may be hard and overwhelming to find a reputable and reliable professional one for you, no matter if it comes to an emergency repair or a routine checkup. Instead of panicking what to do, here are top tips for finding heating companies.
Get Recommendations for Heating Companies
Make sure to speak to family members, friends, your neighbours and colleagues. Maybe some of them will be able to recommend heating companies to you they have any experience hiring and working with. Speak to them and check if they have a positive or negative experience with heating companies they have hired in the past. There is a good chance you will be able to find great heating companies through the word-of-mouth approach or at least narrow down your choice of heating companies.
Read Online Reviews for Heating Companies
The same way you can ask friends and people you know about heating companies you can also research the online space for online reviews for heating companies. Check out popular websites for recommendations and online reviews. However, keep in mind that there may be a lot of biased online reviews and even some heating companies paying for positive reviews. It is hard to decide which reviews for heating companies are the truth and which of them are not truthful. However, online reviews can also help you a lot.
Check Out Websites of Heating Companies
As it is in every professional field, professional heating companies also have websites to promote their work and provide important information and contact details. You can tell a lot about heating companies on their websites. Make sure to check websites of heating companies near you and these you may be interested in.
Compare Not Just Price, But Value of Heating Companies
It is easy to get tempted to choose to hire heating companies that offer low prices of services. However, is this the right approach? Keep in mind you usually get the quality you pay for. Therefore, when researching heating companies, don't choose solely based on price. Remember that heating systems are often complex and require a good and advanced training for all staff, a lot of skilful and professional staff, therefore a high-quality repair or even maintenance service cannot come on a too cheap price. The success of your project or emergency repair depends on the professionalism, experience, and knowledge of the heating companies you hire. You don't want to put it on risk, right, otherwise, you may find yourself spending even more money later on due to the poor performance of a company you have hired for cheap. Since employees of heating companies have to specialize and be trained in plumbing, electrical, carpentry, and refrigeration work, professional and reputable heating companies invest a lot in their staff and they want a return of what they have invested. Therefore, high-quality services by reputable heating companies don't come cheap, but you can rest assured in the quality of service you get.
Choose Long-Established Heating Companies
Researching heating companies and choosing one that has been established and in the industry for a long time is important. You want to work with such heating companies because the longer they have been on the market, the more experience and expertise they have gained. In addition, you don't want to work with heating companies that will install a heating system or repair your existing one and later on not be around whenever you need maintenance service or a routine checkup.
Learn More About What Heating Companies Do
The more you know about what heating companies do, the easier it will be to choose the best one for your project. Of course, we are not saying you should train yourself in heating repair, installation, and maintenance services to the point you can do it yourself. In fact, no service provided by heating companies is a good idea to be attempted as a DIY project so always make sure to leave all the work in the experienced and reliable hands of the heating companies staff. However, even understanding and knowing fundamental and basic things about heating systems will help you along your research of heating companies and choosing the right one for your project. Knowing the answers of basic heating questions will help you understand what to look for in a company and what type of service to look for. It will also help you ask the right questions and understand the answers you get.
Here are some of the top things you want to consider, when you are in need of a service provided by a heating company. Make sure to follow these tips and you will be able to choose the best company for your project or at least narrow down your choice easily.
Get recommendations for heating companies
Read online reviews for heating companies
Check out websites of heating companies
Compare not just price, but value of heating companies
Choose long-established heating companies
Learn more about what heating companies do