Recommended Heating Companies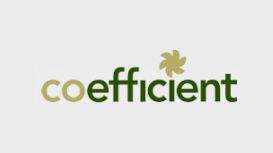 Coefficient Renewable Heating Solutions ltd are an MCS accredited, Danfoss approved heat pump installer based in Sheffield. Conveniently located to serve the Derbyshire peak district and the counties

of Yorkshire, Derbyshire, Staffordshire and Cheshire, we specialise in ground source, air source and underfloor heating systems for both small and large scale projects.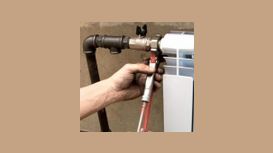 alecra-plumbingandheating.co.uk
Alecra has been established as a plumbing and heating business for over 30 years and in that time has delivered a professional and reliable service to a vast amount of customers. Based in

Hertfordshire, we have built up a reputation for being the leading plumbing and heating services in the Hemel Hempstead and Hertfordshire area.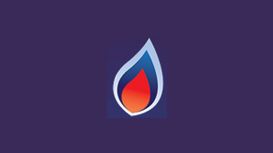 We are committed to providing our customers with a safe, efficient, cost effective and dependable service. We pride ourselves on guaranteeing a personal, friendly, caring service and we are always

happy to discuss your needs without any obligation. We have over 35 years experience in a technical, practical and supervisory capacity, giving us a vast wealth of expertise in gas engineering and effective customer care. Adams Gas Heating is a member of the Gas Safe Register.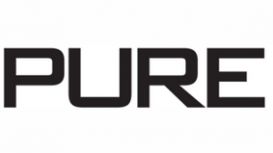 PURE Plumbing & Heating are based between Gloucester and Cheltenham and undertake contracts for both domestic and non-domestic purposes across Gloucestershire, Worcestershire, Herefordshire and

Swindon. We are a reliable, affordable, highly trained, experienced team who you can rely on to take care of your maintenance issues 24 hours a day, 7 days a week. Our expanding work force possess the relevant skills and accreditations to work efficiently to industry recognised standards.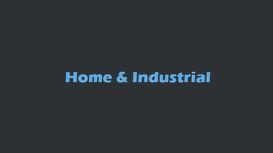 Home & Industrial was established in 1972 as a sole trader/partnership for the Heating Industry. Eventually incorporated into a Limited Company in 1998 this has expanded to provide a professional

design and installation service for the advanced technology now required for the Building Services Industry. Based at our Offices in Eastleigh, Hampshire, we are ideally positioned to provide an efficient service to our customers throughout the South of England.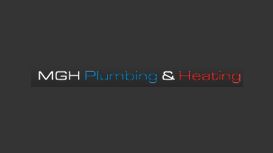 We have experience in the plumbing and heating trade for over 12 years and have all the modern qualifications, certificates and CRB checks needed to provide a quality service. We have worked in many

types of properties from houses to big industrial buildings, public houses and council buildings. Our local contacts of electrical and building contractors makes MGH Plumbing and Heating the smart choice to build your dreams.
We are Corgi registered and also a member of the Institute of Plumbing and Heating Engineers. We are based in South East London but operate in South London, Kent and the surrounding areas. We are

happy to travel further for profitable jobs. We pride ourselves on the quality of our workmanship and back it with an insurance guarantee. We offer a comprehensive service to landlords, local authorities, housing associations and home owners.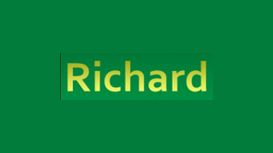 In 2005, the government made new laws which have to be applied when a new or replacement boiler is installed. Replacing a Combi with a Condensing Combi? Should be relatively easy so long as the above

can all be accomodated and the gas supply pipe has been correctly sized. Replacing a Regular Boiler with a Condensing Regular Boiler?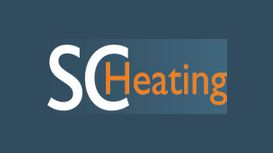 Why choose SC Heating and Plumbing? Operating across the North East, SC Heating and Plumbing offers a wide range of services from changing a tap washer to installing full central heating systems. SC

Heating and Plumbing is Gas Safe registered and part of the Durham Registered Traders scheme. With over 15 years of experience, we cater to all domestic, landlord and business clients' needs and can guarantee a quality and efficient service.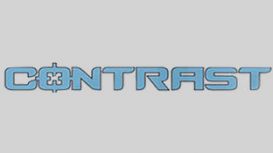 Unlike other engineers we have called, Mark informed us before he bought the part how much it would all cost, and this was very reasonable. In fact he was a lot cheaper than most. But best of all

there was no mess afterwards. Highly recommended and WILL use again if needed.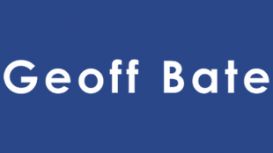 geoffbateplumbingandheating.co.uk
For nearly 20 years I have been servicing the St. Austell area with the best bathroom and kitchen plumbing services. I offer a comprehensive list of services and my extensive knowledge and experience

means I can complete them to the highest of standards.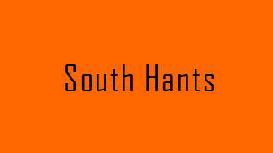 South Hants Heating and Plumbing was established in 2005, specializing in central heating and boilers. Corgi Registered with over 20 years experience the team expanded further in 2007 to offer

services such as bathroom and kitchen installations. Our team at South Hants Heating and Plumbing has a range of experience, skills and high standards, which results in quality workmanship, and they aim to meet the expectations of out clients whatever their requirements.
gandjplumbingandheating.co.uk
G & J Plumbing and Heating are boiler replacement specialists based in Welwyn Garden City, Hertfordshire with over 25 years of industry experience serving Hertfordshire, Bedfordshire and the

surrounding areas. As specialists in our field we have completed work on a number of local authority contracts including working for Aylesbury, Haringey and Hackney councils. This is on top of hundreds of residential boiler installations that we have completed over the years.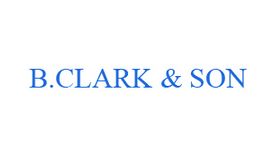 We are a well established plumbing and heating company founded in 1972. We give a bespoke service to the general public, landlords, builders and local government. We carry out work in the Beverley and

the East Riding of Yorkshire area, and our work is to a high standard using quality materials, with our aim to give customer satisfaction at a reasonable cost. We ensure that our prices are competitive so you never have to compromise on quality.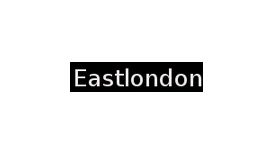 eastlondonheatingandplumbing.co.uk
Shalom Maintenance (Eastlondongheatingandplumbing.co.uk) is a firm of experienced Gas Safe and Corgi Certified Heating and electrical Engineers. As specialists in the installation and maintenance of

domestic heating systems our strengths include full central heating system overhauls, installations of boilers, radiators and gas appliances such as oven, hobs and fires. In addition, we are corgi certified electrical installers.
---
The best time to research heating companies and choose the best one is before you are in need of an emergency repair. However, before something happens, not many people will consider heating companies and think to hire one. However, the day comes and something happens with your heating system, you are in need of heating companies and their help immediately. However, when you are in a rush, you often don't have enough time and willingness to make a good research of heating companies and take your time until you decide on the right one for your situation. You simply want a quick and possibly cheap repair and you choose the first service a directory of heating companies offer to you. Well, this is not necessarily the right approach to the situation, because it often ends up like a choice you regret. It can be the poor performance, the unethical heating companies' policy, or a high price, but looking for heating companies when you are rushing things out is not the best approach. This is why today we help you go on the right path of researching and looking for heating companies and how to find the right one for you.
With so many heating companies of varying quality out there in the industry, it may be hard and overwhelming to find a reputable and reliable professional one for you, no matter if it comes to an emergency repair or a routine checkup. Instead of panicking what to do, here are top tips for finding heating companies.
Get Recommendations for Heating Companies
Make sure to speak to family members, friends, your neighbours and colleagues. Maybe some of them will be able to recommend heating companies to you they have any experience hiring and working with. Speak to them and check if they have a positive or negative experience with heating companies they have hired in the past. There is a good chance you will be able to find great heating companies through the word-of-mouth approach or at least narrow down your choice of heating companies.
Read Online Reviews for Heating Companies
The same way you can ask friends and people you know about heating companies you can also research the online space for online reviews for heating companies. Check out popular websites for recommendations and online reviews. However, keep in mind that there may be a lot of biased online reviews and even some heating companies paying for positive reviews. It is hard to decide which reviews for heating companies are the truth and which of them are not truthful. However, online reviews can also help you a lot.
Check Out Websites of Heating Companies
As it is in every professional field, professional heating companies also have websites to promote their work and provide important information and contact details. You can tell a lot about heating companies on their websites. Make sure to check websites of heating companies near you and these you may be interested in.
Compare Not Just Price, But Value of Heating Companies
It is easy to get tempted to choose to hire heating companies that offer low prices of services. However, is this the right approach? Keep in mind you usually get the quality you pay for. Therefore, when researching heating companies, don't choose solely based on price. Remember that heating systems are often complex and require a good and advanced training for all staff, a lot of skilful and professional staff, therefore a high-quality repair or even maintenance service cannot come on a too cheap price. The success of your project or emergency repair depends on the professionalism, experience, and knowledge of the heating companies you hire. You don't want to put it on risk, right, otherwise, you may find yourself spending even more money later on due to the poor performance of a company you have hired for cheap. Since employees of heating companies have to specialize and be trained in plumbing, electrical, carpentry, and refrigeration work, professional and reputable heating companies invest a lot in their staff and they want a return of what they have invested. Therefore, high-quality services by reputable heating companies don't come cheap, but you can rest assured in the quality of service you get.
Choose Long-Established Heating Companies
Researching heating companies and choosing one that has been established and in the industry for a long time is important. You want to work with such heating companies because the longer they have been on the market, the more experience and expertise they have gained. In addition, you don't want to work with heating companies that will install a heating system or repair your existing one and later on not be around whenever you need maintenance service or a routine checkup.
Learn More About What Heating Companies Do
The more you know about what heating companies do, the easier it will be to choose the best one for your project. Of course, we are not saying you should train yourself in heating repair, installation, and maintenance services to the point you can do it yourself. In fact, no service provided by heating companies is a good idea to be attempted as a DIY project so always make sure to leave all the work in the experienced and reliable hands of the heating companies staff. However, even understanding and knowing fundamental and basic things about heating systems will help you along your research of heating companies and choosing the right one for your project. Knowing the answers of basic heating questions will help you understand what to look for in a company and what type of service to look for. It will also help you ask the right questions and understand the answers you get.
Here are some of the top things you want to consider, when you are in need of a service provided by a heating company. Make sure to follow these tips and you will be able to choose the best company for your project or at least narrow down your choice easily.
Get recommendations for heating companies
Read online reviews for heating companies
Check out websites of heating companies
Compare not just price, but value of heating companies
Choose long-established heating companies
Learn more about what heating companies do