Recommended Heating Companies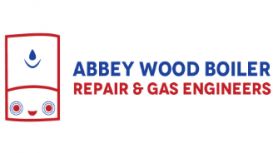 Since 2005 Abbey Wood Boiler Repair & Heating has been providing a unique bespoke plumbing and gas service to the Greater London area. We cater to individuals and we attribute our success to our

excellent customer services which is second to none. Our values are based on; Passion – We are passionate about everything that we do.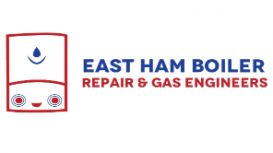 East Ham Boiler Repair & Heating are London's electrical, plumbing, heating and handyperson experts for emergencies, maintenance and installations. We offer a 12 month guarantee on all workmanship

and we absolutely care for your property as if it were our own. We Fix. We Repair. We Care For all your emergencies, tests and installations - we are here for you. This includes Boiler services, EICRs and Gas Safety Certificates.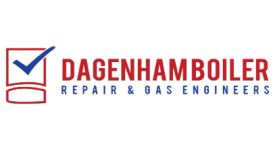 Same Day Service from a local engineer - For all Emergency Plumbing, Heating and Gas work. Call us now and quote our best prices Domestic and Commercial - No job is too big or too small. From a

leaking tap, or broken toilet, to a power flush or boiler installation - we cover it all.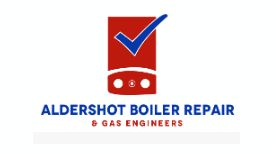 As a well established company with nearly 30 years of trading and a vast wealth of knowledge we have been able to build and maintain an enviable reputation and client database, due to the hard work

and dedication that we show to each and every customer.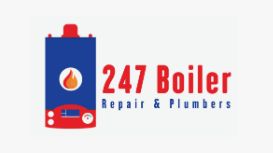 247 Boiler Repair & Plumbers is a full service professional plumbing service. From minor leaks to major mishaps in residential properties. I can fix up all your plumbing problems. The proper

functioning of your plumbing system and fixtures is important to me. Yolo Heating & Plumbing offers a wide variety of services to cover all your plumbing needs.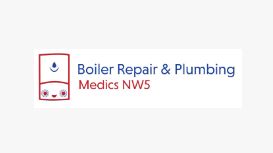 Boiler Repair & plumbing Medics was created over 20 years ago to deliver the kind of service you should expect from any professional plumbing and heating company in London. We pride ourselves on

offering a 1st class service to our customers at all times from the initial call to our telephone operative to diagnosing the fault and providing a solution.
Welcome to AA Whetstone Boiler Repair & Plumbing. We are a Family run business and we offer a first class service at working class prices and we travel throughout Barnet & North London and the

surrounding towns. we offer discounts for elderly and service people. get in touch our friendly advisor Lisa would be happy to help you!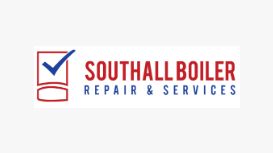 Southall Boiler Repair & Services are Greater London based plumbing and heating company that is run and managed by local Team. Manager Billy has been a plumber in Southall, Ealing and West London for

over 20 years. Most of our clients at Southall Boiler Repair & Services are repeat customers.
A1 Harrow Boiler Repair & Services is a family orientated business who strive to provide a comprehensive service with over 30 years' experience in the trades. We take pride in our work and aim to

deliver the highest possible standards and quality no matter what size the job. Customers are very important to us and we like to build strong trusting relationships that carry on well after job completion.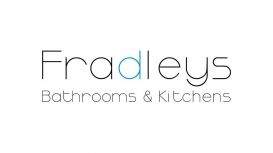 At Fradleys we are pleased to run an established, experienced and reliable team of specialist highly skilled tradesman, working together to design and install bespoke, quality bathrooms & Kitchens.

Based in the Derby (East Midlands), we are a family run business who are proud to work together with our customers to make their dreams a reality, ensuring the highest possible standards throughout each and every project.
---
The best time to research heating companies and choose the best one is before you are in need of an emergency repair. However, before something happens, not many people will consider heating companies and think to hire one. However, the day comes and something happens with your heating system, you are in need of heating companies and their help immediately. However, when you are in a rush, you often don't have enough time and willingness to make a good research of heating companies and take your time until you decide on the right one for your situation. You simply want a quick and possibly cheap repair and you choose the first service a directory of heating companies offer to you. Well, this is not necessarily the right approach to the situation, because it often ends up like a choice you regret. It can be the poor performance, the unethical heating companies' policy, or a high price, but looking for heating companies when you are rushing things out is not the best approach. This is why today we help you go on the right path of researching and looking for heating companies and how to find the right one for you.
With so many heating companies of varying quality out there in the industry, it may be hard and overwhelming to find a reputable and reliable professional one for you, no matter if it comes to an emergency repair or a routine checkup. Instead of panicking what to do, here are top tips for finding heating companies.
Get Recommendations for Heating Companies
Make sure to speak to family members, friends, your neighbours and colleagues. Maybe some of them will be able to recommend heating companies to you they have any experience hiring and working with. Speak to them and check if they have a positive or negative experience with heating companies they have hired in the past. There is a good chance you will be able to find great heating companies through the word-of-mouth approach or at least narrow down your choice of heating companies.
Read Online Reviews for Heating Companies
The same way you can ask friends and people you know about heating companies you can also research the online space for online reviews for heating companies. Check out popular websites for recommendations and online reviews. However, keep in mind that there may be a lot of biased online reviews and even some heating companies paying for positive reviews. It is hard to decide which reviews for heating companies are the truth and which of them are not truthful. However, online reviews can also help you a lot.
Check Out Websites of Heating Companies
As it is in every professional field, professional heating companies also have websites to promote their work and provide important information and contact details. You can tell a lot about heating companies on their websites. Make sure to check websites of heating companies near you and these you may be interested in.
Compare Not Just Price, But Value of Heating Companies
It is easy to get tempted to choose to hire heating companies that offer low prices of services. However, is this the right approach? Keep in mind you usually get the quality you pay for. Therefore, when researching heating companies, don't choose solely based on price. Remember that heating systems are often complex and require a good and advanced training for all staff, a lot of skilful and professional staff, therefore a high-quality repair or even maintenance service cannot come on a too cheap price. The success of your project or emergency repair depends on the professionalism, experience, and knowledge of the heating companies you hire. You don't want to put it on risk, right, otherwise, you may find yourself spending even more money later on due to the poor performance of a company you have hired for cheap. Since employees of heating companies have to specialize and be trained in plumbing, electrical, carpentry, and refrigeration work, professional and reputable heating companies invest a lot in their staff and they want a return of what they have invested. Therefore, high-quality services by reputable heating companies don't come cheap, but you can rest assured in the quality of service you get.
Choose Long-Established Heating Companies
Researching heating companies and choosing one that has been established and in the industry for a long time is important. You want to work with such heating companies because the longer they have been on the market, the more experience and expertise they have gained. In addition, you don't want to work with heating companies that will install a heating system or repair your existing one and later on not be around whenever you need maintenance service or a routine checkup.
Learn More About What Heating Companies Do
The more you know about what heating companies do, the easier it will be to choose the best one for your project. Of course, we are not saying you should train yourself in heating repair, installation, and maintenance services to the point you can do it yourself. In fact, no service provided by heating companies is a good idea to be attempted as a DIY project so always make sure to leave all the work in the experienced and reliable hands of the heating companies staff. However, even understanding and knowing fundamental and basic things about heating systems will help you along your research of heating companies and choosing the right one for your project. Knowing the answers of basic heating questions will help you understand what to look for in a company and what type of service to look for. It will also help you ask the right questions and understand the answers you get.
Here are some of the top things you want to consider, when you are in need of a service provided by a heating company. Make sure to follow these tips and you will be able to choose the best company for your project or at least narrow down your choice easily.
Get recommendations for heating companies
Read online reviews for heating companies
Check out websites of heating companies
Compare not just price, but value of heating companies
Choose long-established heating companies
Learn more about what heating companies do